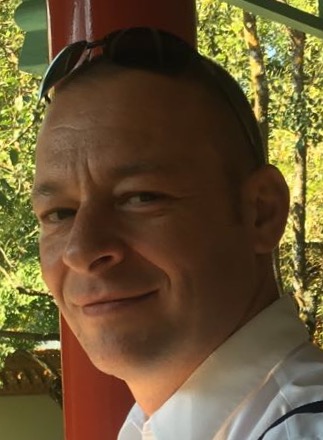 In 1995, as a 19-year-old youngster, I left home and the world of my parents' restaurant to enter the world of air traffic control and aeronautical information management.
I am a passionate poolplayer and became Swiss Junior Champion in 1994. It was in billiards that I discovered my passion and talent for teaching and have helped players of different ages learn the game.
27 years later, I turned my passion for learning and teaching into a profession at Swiss Air Traffic Control. Today, I lead a team for developing learning concepts and (digital) learning content. I am involved in several projects, have completed various trainings, held different positions, trained numerous professionals and had the opportunity to work with highly qualified international experts.
My speciality is to develop innovative educational solutions and to integrate them into daily operations.
I love to empower people to use modern technologies and concepts for their purpose. That is why my courses are made for pragmatists. They contain my best explanations, concepts and management tools from now over 20 years of experience.
Like a Swiss Army knife, they offer tools for many challenges at a fair price that will help you become a master in your field.



Services
I offer an online course and coaching/consulting sessions.
Both can be purchased individually. If you buy the bundle, you get one coaching session with 33% discount.

Target Audience

From human resources development in companies to educational institutions - my services are aimed at everyone who deals with the topics of education and e-learning. This means education and personnel managers, trainers, teaching and management staff in companies, administrations and educational institutions at all levels. In addition, with a view to future competences, they are aimed at organisational developers, e-learning project managers, management consultants, ICT managers and employees from IT departments who take on e-learning tasks.
Check your inbox to confirm your subscription
Example Featured Products
Showcase other available courses, bundles, and coaching products you're selling with the Featured Products block to provide alternatives to visitors who may not be interested in this specific product.
EXAMPLE